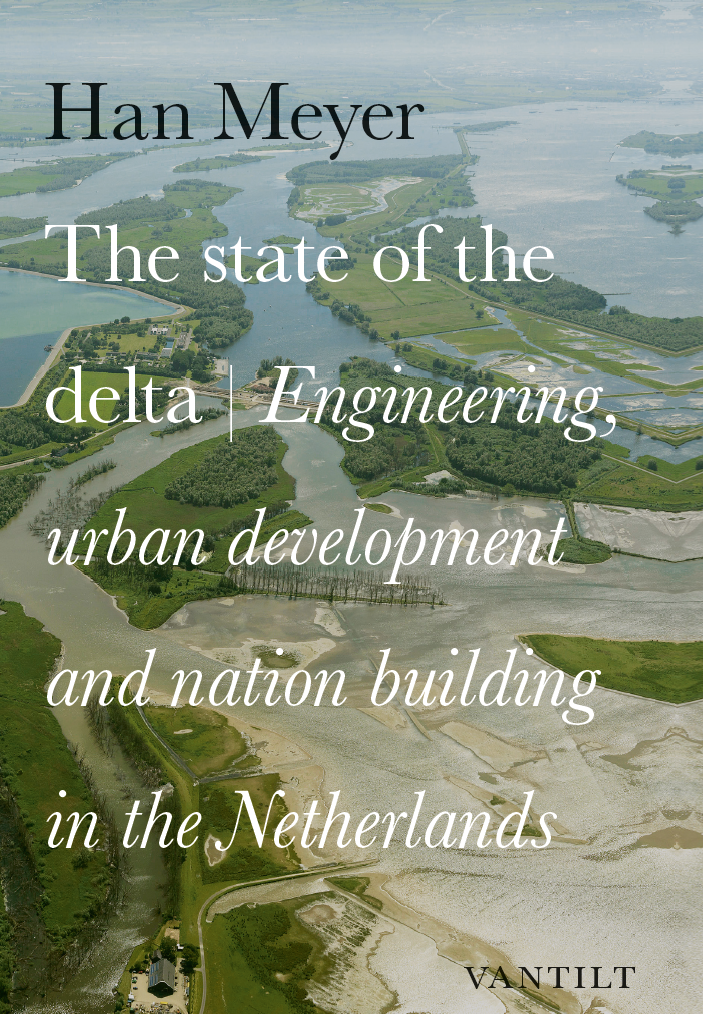 The state of the delta
Engineering, urban development and nation building in the Netherlands
All over the planet, urban growth is taking place in delta and coastal areas. To what extent can the Dutch experience serve as a model for other urbanised delta areas? Since the eleventh century, an inaccessible marshy delta in the lower reaches of the River Rhine and the River Maas has developed into one of the most urbanised parts of Europe. Dykes, dams, canals and pumps have protected and united, but also divided, the Dutch people – right up to the present day. In the Netherlands, there is an inextricable link between hydraulic engineering, urban design and nation building.
The state of the delta examines how this relationship has emerged and succeeded, and is currently changing. A key contribution was made during the twentieth century by major hydraulic engineering and urban planning projects that permanently changed the face of the Netherlands. Meyer moves on from there to consider how things may yet develop in the future. Not only does the Dutch government no longer have a monopoly on national spatial planning, but climate change and the growing concentration of people and capital in the west of the country are making a drastic overhaul of its flood protection system and of the urban planning approach unavoidable.
Simply transplanting the new Dutch approach to other urbanised delta areas will not work – yet lessons of relevance to them can certainly be learned from it.