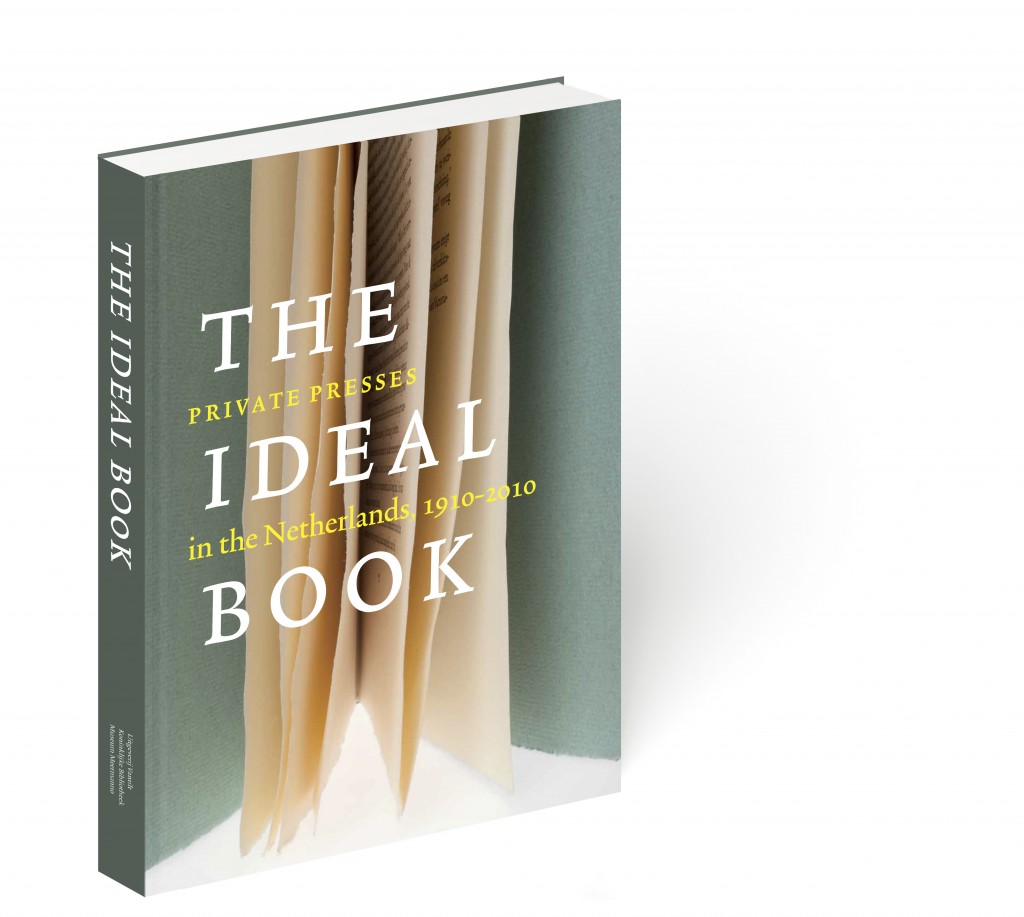 The Ideal Book
Private Presses in the Netherlands, 1910-2010
The Ideal Book presents an overview of the hundred-year-old Dutch private press-movement: a relatively small, yet exceedingly dynamic, creative and influential part of the Dutch book culture. Passionate booklovers, in their attempts to create The Ideal Book, were, and still are, producing extraordinary editions at home. These unique productions appeared in limited editions, printed on extraordinary paper, often with specially created fonts and designed with care.
This richly illustrated survey starts with the pioneers – J.C. Bloem, J. Greshoff, P.N. van Eyck and J.F. van Royen – continues via internationally known artists such as S.H. de Roos and H.N. Werkman to the enthusiastic and pragmatic printers who nowadays operate in the margins of the book trade; and from hand-press printed books, via broadside poems and war prints to contemporary digitally made books.
With contributions of Paul van Capelleveen, Marieke van Delft, Sjoerd van Faassen, Lisa Kuitert, Ellen van Oers, Reinder Storm, Kees Thomassen and Clemens de Wolf.
This book is published in combination with the exhibition 'The Ideal Book. Hundred-year private Press in the Netherlands 1910-2010' in Museum Meermanno | Huis van het boek (in collaboration with the KB), from 20 November 2010 to 20 February 2011. For more information go to the website www.meermanno.nl. A website with hundreds of images is launched simultaneously with the opening of the exhibition.